Bio • Contact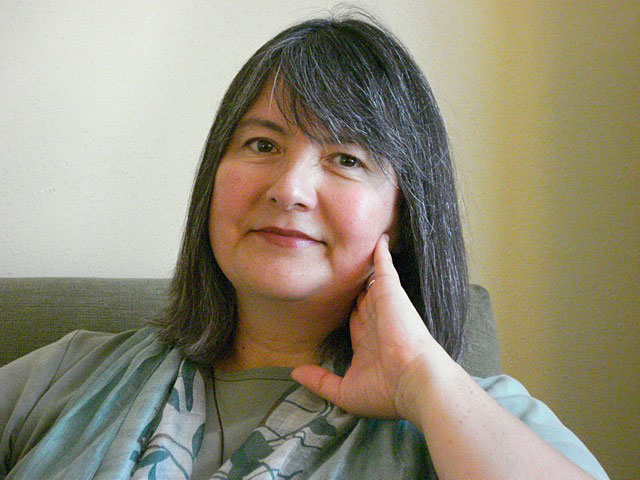 About Mari L'Esperance
Mari L'Esperance was born in Kobe, Japan to a Japanese mother and a French Canadian-New Englander father and raised in Southern California, Guam, and Japan. Her first full-length poetry collection The Darkened Temple was awarded a Prairie Schooner Book Prize in Poetry and published by the University of Nebraska Press. Jane Mead has written, "In The Darkened Temple, Mari L'Esperance enacts the process of defining a self out of fragments of cultural and personal history, the traumatic disintegration of that self, and its subsequent painful rebuilding: by turns narrative, chantlike, fractured, and lyric, these tender, terrifying, and frank poems fight their way into song." An earlier collection Begin Here was awarded a Sarasota Poetry Theatre Press Chapbook Prize. With Tomás Q. Morín, she has co-edited Coming Close: Forty Essays on Philip Levine, published by Prairie Lights Books and distributed by the University of Iowa Press. A graduate of the Creative Writing Program at New York University, Mari is a two-time Pushcart Prize nominee and the recipient of awards and residencies from the New York Times Company Foundation, New York University, Djerassi Resident Artists Program, Dorland Mountain Arts Colony, and Hedgebrook. She also holds an MA in Counseling Psychology and a BA in Journalism.
Mari has taught poetry and creative writing at New York University, the Academy of Art University in San Francisco, Merritt College in Oakland, Poetry Center San Jose, and elsewhere. She has given readings widely and read/been a guest poet at Eastern Connecticut State University, University of Nebraska at Lincoln, University of Southern California, UC Santa Barbara, Temple University Japan in Tokyo, Kanto Gakuin University in Yokohama, and elsewhere. She lives in the San Francisco Bay Area.
"What I love most about Mari L'Esperance's work is not simply that it is lyrical, with stunning imagery, but that she has found a way to write into silence. Her poetry is both honest, relevant, and deeply spiritual; meaning she somehow writes poems that are both relevant as well as timeless." —Julia Levine, author of Small Disasters Seen in Sunlight (2015 Northern California Book Award for Poetry)
Mari's bio at The Poetry Foundation.
Mari is available for readings, interviews, and workshops. Please direct all inquiries to
mari [at] marilesperance [dot] com
Mari can also be found on Facebook