Books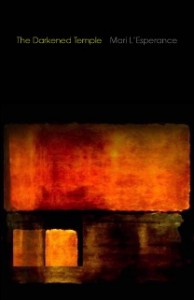 The Darkened Temple by Mari L'Esperance was selected by Hilda Raz for the 2007 Prairie Schooner Book Prize in Poetry and published in September 2008 by the University of Nebraska Press.
"In The Darkened Temple, Mari L'Esperance enacts the process of defining a self out of fragments of cultural and personal history, the traumatic disintegration of that self, and its subsequent painful rebuilding: by turns narrative, chantlike, fractured, and lyric, these tender, terrifying, and frank poems fight their way into song." —Jane Mead
"These stunning lyrics shine light on suffering. Across generations and across cultures, we follow intricate rituals of desire, of myth making, of mourning. Via corrosive wondering about a disappeared mother, we arrive 'alone / at the gate of the unbearable.' And yet these poems, vibrant and necessary, return us to 'retrievable life,' to essential human mysteries." —Peggy Shumaker
"The Darkened Temple is not a typical first book; it is not the work of a young writer on the edge of becoming, not the expected first-book miscellany that often begins a poetry career; nor is it hampered by the author's limitations in style and experience. Mari L'Esperance comes to us in her mature form." —Wendy Taylor Carlisle

Purchase at University of Nebraska Press or Amazon.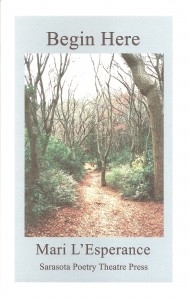 Begin Here by Mari L'Esperance was awarded a Sarasota Poetry Theatre Press Chapbook Prize.
(sold out)
ANTHOLOGIES (edited and included)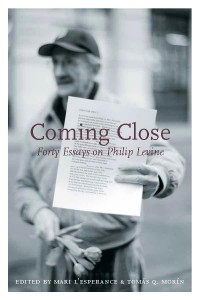 Coming Close: Forty Essays on Philip Levine (2013 Prairie Lights Books, distributed by the University of Iowa Press; co-edited by Mari L'Esperance and Tomás Q. Morín)
Forty poets pay tribute to Levine as a teacher and mentor. Contributors include Paula Bohince, B.H. Boston, Xochiquetzal Candelaria, Larry Levis, Malena Mörling, Sharon Olds, Jeffrey Skinner, and David St. John.
"These essays are love letters—thank-you notes for some of the great gifts. These former students understand what Larry Levis calls 'the invisible great good luck' of having had Phil as a teacher." —Jane Mead (from the introduction)
Purchase at University of Iowa Press or Amazon.
ANTHOLOGIES (included)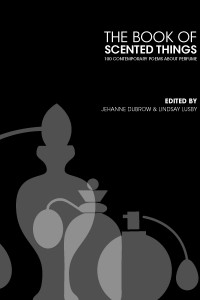 The Book of Scented Things: 100 Contemporary Poems about Perfume (2014 the Literary House Press at Washington College; edited by Jehanne Dubrow and Lindsay Lusby)
Purchase at Small Press Distribution.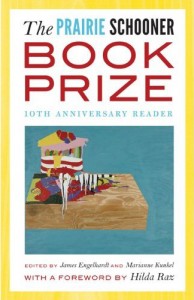 The Prairie Schooner Book Prize Tenth Anniversary Reader (2013 University of Nebraska Press; edited by James Engelhardt and Marianne Kunkel)
Purchase at Amazon.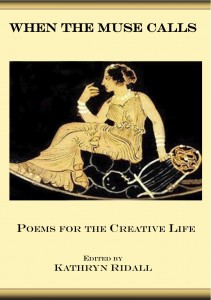 When the Muse Calls: Poems for the Creative Life (2009 Pomegranate Press; edited by Kathryn Ridall)
Purchase at Amazon.